Art that inspires Community Engagement – Voting
The Unity Project is an art and civics initiative of the Norman Rockwell Museum and contemporary illustrators that is dedicated to an inclusive America in which all voices are heard.
Inspired by the rich and continuing tradition of American illustration, this project inspires us to consider the integral role that published imagery plays in creating cultural narratives which connect us to our times.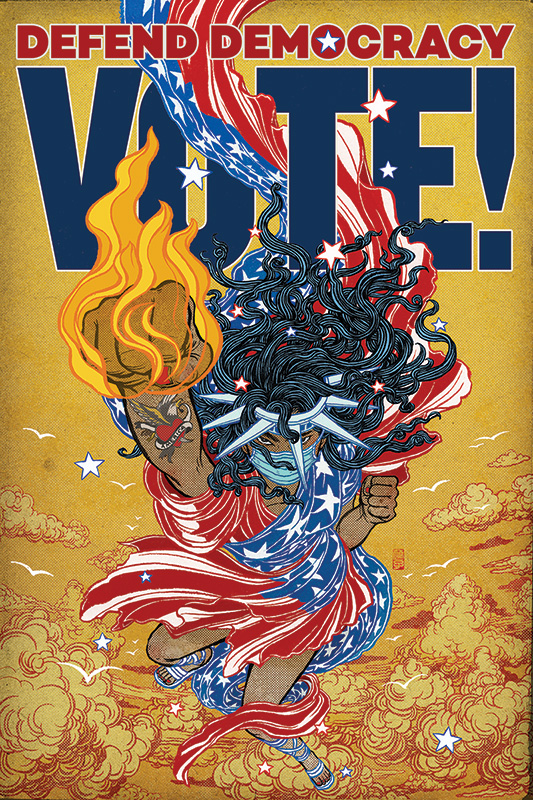 Unity Project illustrations by Yuko Shimizu and Rudy Gutierrez selected as an American Illustration 40 Winners
From over 7,000 entries from 1,342 artists, art directors, publishers, agencies and schools, the jury selected 426 images by a majority vote or better to appear in the American Illustration 40 book and represent the best pictures from 2020. 302 of the industry's best established, emerging and student illustrators will be presented in print, online and, with a little luck, in person this November to celebrate this occassion.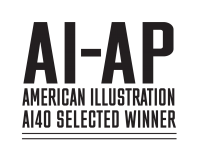 This year's distinguished jury included: Gail Anderson, Chair, BFA Design and BFA Advertising SVA, Jury Chair;  Antonio Alcala, Art Director, Studio A;  Bashan Aquart, Executive Creative Director, AKA/NYC;  Lynne Carty, Art Director, Wall Street Journal;  Debora Cheyenne Cruchon, Art Director, BUCK;  Bobby C. Martin, co-Founder, Champions Design;  Neeta Patel, Designer, The New Yorker;  Chris Rukan, Art Director, The Washington Post;  Jackie Seow, VP, Executive Director of Art, Trade Division, Simon & Schuster;  Faith Stafford, Art Director, Entertainment Weekly.
Congratulations Yuko and Rudy!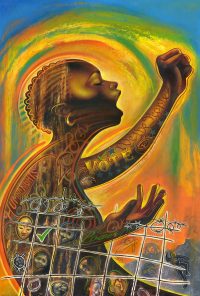 Norman Rockwell Illustration Inspires a New Generation
Enjoy this artistic expression, written and narrated by contemporary artist Bria Goeller, as an introduction to our family-friendly program and conversation with her on Martin Luther King, Jr. Day. Norman Rockwell's iconic images often inspire contemporary artists who reflect and shape society and continue the tradition to chronicle history in the making.
Learn more and honor Martin Luther King Jr. Day this Monday, January 18, by joining in a read aloud and conversation about the book Ruby Head High: Ruby Bridges's First Day of School by Irene Cohen-Janca and illustrated by Marc Daniou. High school student, actress and singer Keely Rose O'Gorman will read. Following the reading, artist Bria Goeller will join Keely in a conversation about The Problem We All Live With and her work of art based on the painting. Reserve your ticket in advance for this event on NRM.org.
Share your voting story!
What did voting mean to you this year? What made it memorable? What is your hope now that the voting is over?
Share your story on social media and make sure you include #unityproject in your post. We will assemble stories right here.
Thank you again for voting!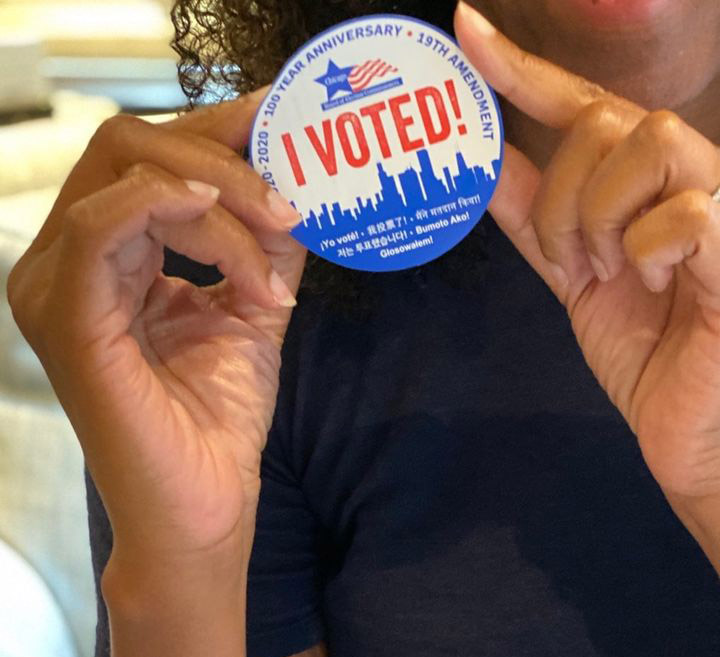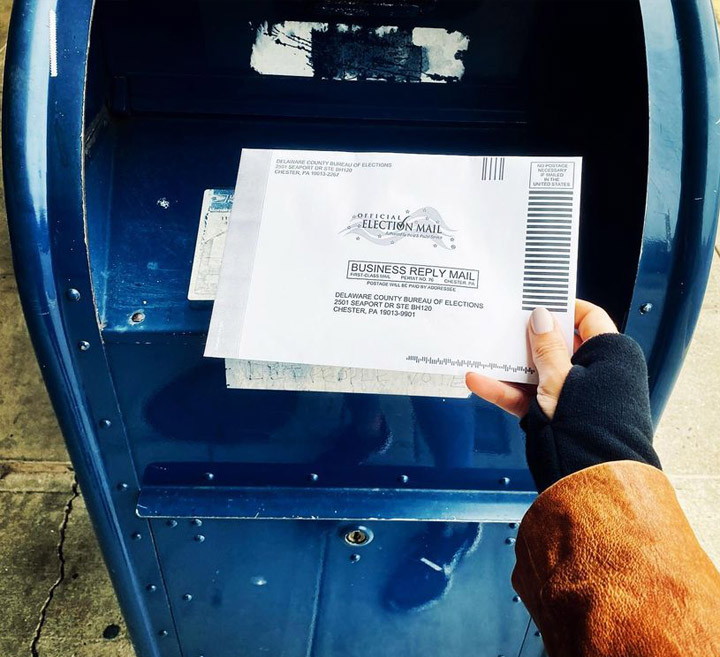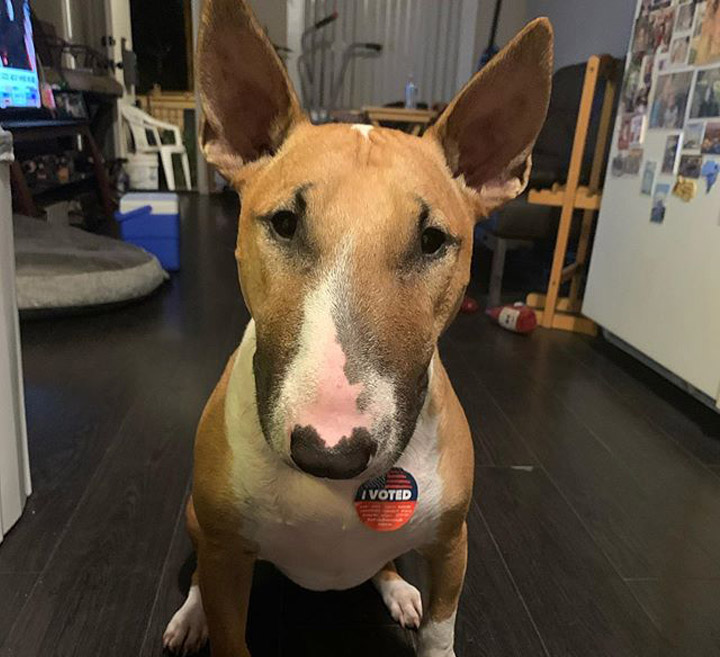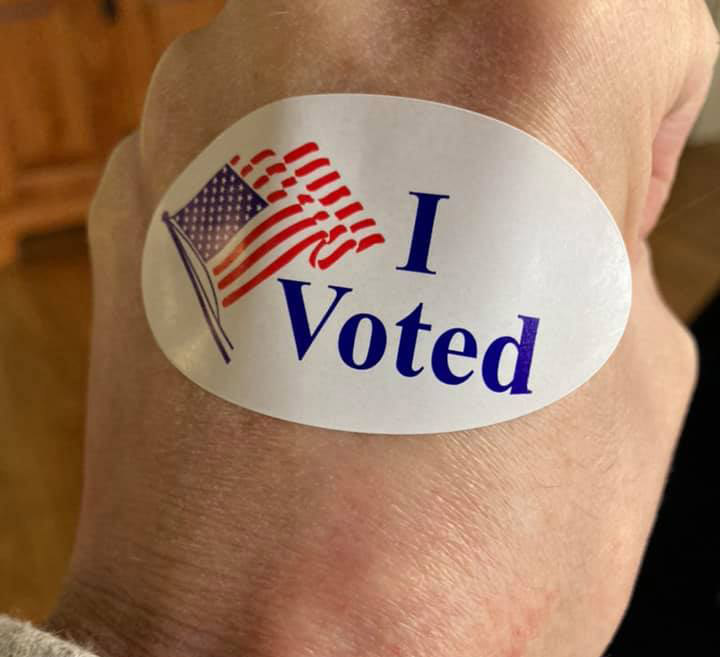 Thank you for Voting.
For democracy to work, voting is just the start.

To be an engaged citizen, now is the time to work for the ideas you voted for.
Quick Pic – Activities for Students (K-4)
Quick Pics are short 5-minute videos that introduce you and your class to a Norman Rockwell image. Notice and wonder about the elements and details that go into each image. Learn some fun facts and participate in an activity inspired by each image. There will be a new theme of images each week. These activities target grades K-6 . Learn more about this activity, download accompanying talking points, and access other curriculum on the NRM Curriculum Lab.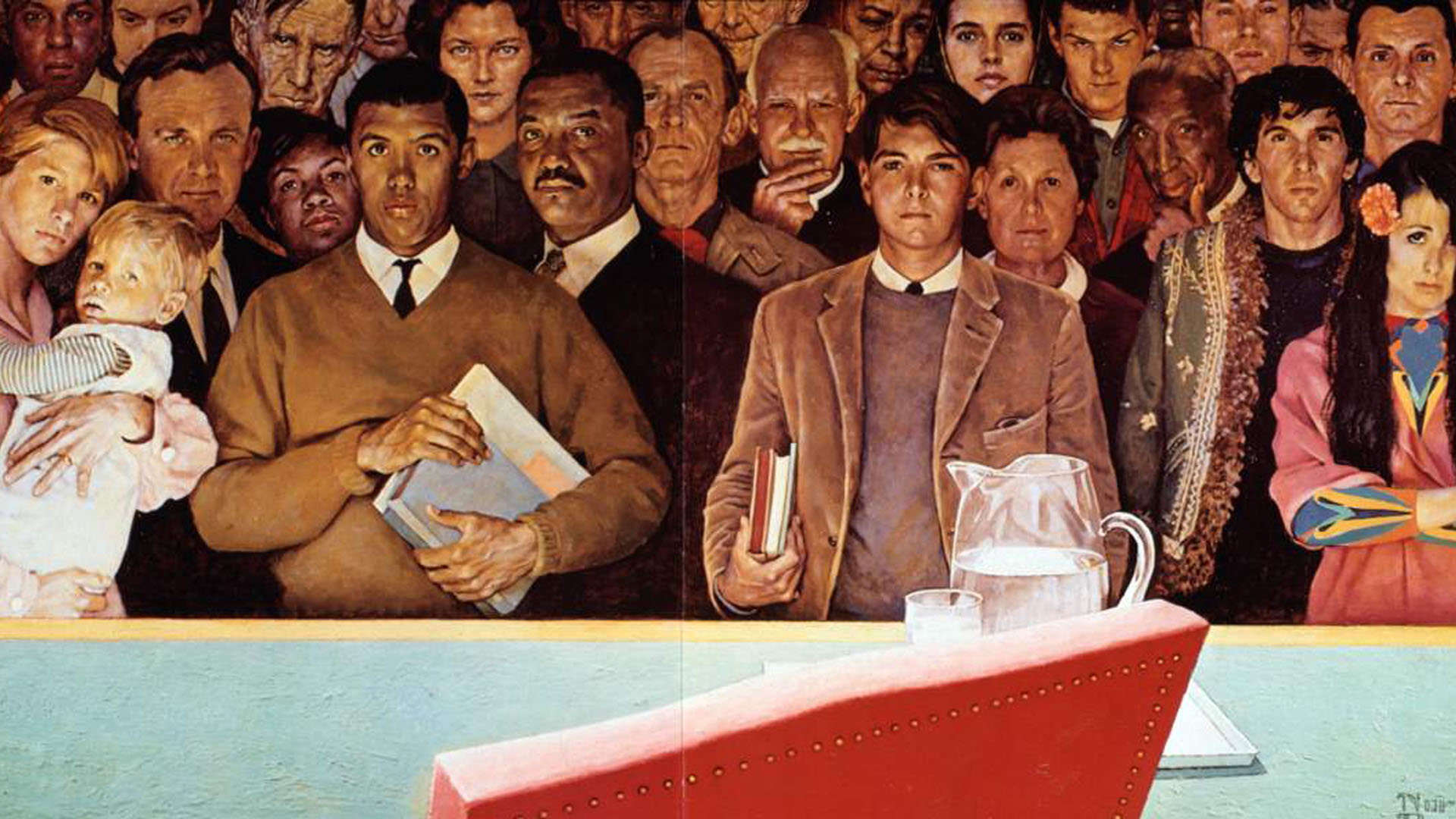 Mai Ly Degnan
Defend Democracy, 2020
Digital
Mai Ly Degnan © 2020. All rights reserved.
Rudy Gutierrez
Humanity, Not Politics, 2020
Acrylic, colored pencil, crayon on Bristol paper mounted on board
Rudy Gutierrez © 2020. All rights reserved.
Anita Kunz
Every Vote Counts, 2020
Acrylic on board Anita Kunz
© 2020. All rights reserved.
Tim O'Brien
Vote, 2020
Oil on board
Tim O'Brien © 2020. All rights reserved.
Whitney Sherman
Vote: Defend Democracy, 2020
Digital
Whitney Sherman © 2020. All rights reserved.
Yuko Shimizu
Defend Democracy (Lady Liberty), 2020
Digital
Design by Atelier Olschinsky Grafik und Design OG
Yuko Shimizu © 2020. All rights reserved.