Statement:
I wanted to create a poster that is unapologetically American, powerful and hopeful. This is a portrait of a contemporary woman of color as a Lady Liberty Superheroine.
Biography: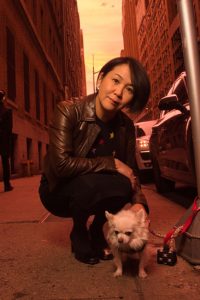 Yuko Shimizu is a Japanese illustrator based in New York City who teaches at the School of Visual Arts. Newsweek Japan has chosen her as one of "100 Japanese People the World Respects 世界が尊敬する日本人100."  Her art has been seen on The Gap T-shirts, Pepsi cans, VISA billboards, and on MTV; in advertisements for T-Mobile, Target, Apple, Microsoft, NIKE, Visa, and Target; and in publications by Penguin, Scholastic, and DC Comics. Time, Newsweek, The New Yorker, GQ, Rolling Stone, and WIRED have frequently featured her work. 
Shimizu works at her studio in midtown Manhattan and fulfills her passion for world travel by giving lectures and workshops throughout the nation and the world. Yuko Shimizu, her self-titled monograph, was released by Gestalten in 2011, and Living with Yuko Shimizu was published by ROADS in 2016. A Wild Swan, Barbed Wire Baseball, and Japanese Tales are among her illustrated books.
The recipient of many commendations, Shimizu has received the Hamilton King Award and Gold and Silver awards from the Society of Illustrators, and awards from the Museum of Tolerance, Spectrum, The Art Director's Club, and the Society of Publication Designers, among others.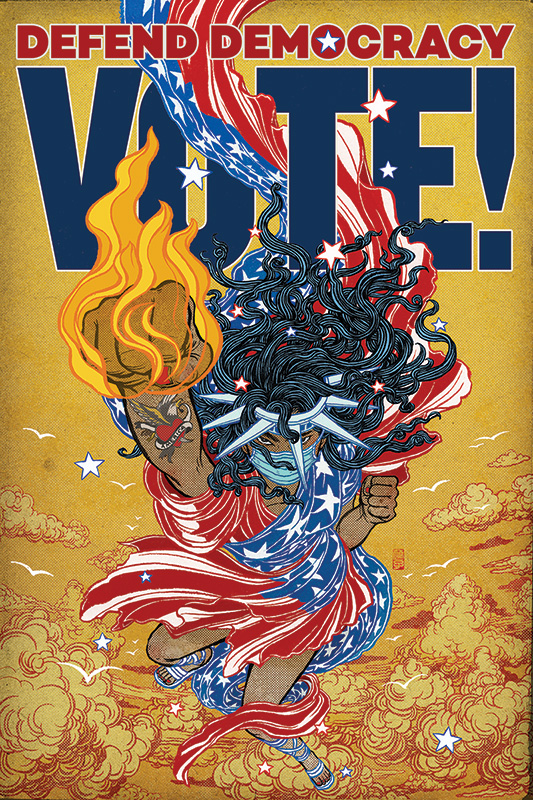 Unity Project illustrations by Yuko Shimizu and Rudy Gutierrez selected as an American Illustration 40 Winners
From over 7,000 entries from 1,342 artists, art directors, publishers, agencies and schools, the jury selected 426 images by a majority vote or better to appear in the American Illustration 40 book and represent the best pictures from 2020. 302 of the industry's best established, emerging and student illustrators will be presented in print, online and, with a little luck, in person this November to celebrate this occassion.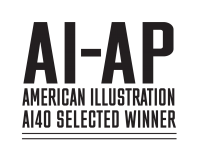 This year's distinguished jury included: Gail Anderson, Chair, BFA Design and BFA Advertising SVA, Jury Chair;  Antonio Alcala, Art Director, Studio A;  Bashan Aquart, Executive Creative Director, AKA/NYC;  Lynne Carty, Art Director, Wall Street Journal;  Debora Cheyenne Cruchon, Art Director, BUCK;  Bobby C. Martin, co-Founder, Champions Design;  Neeta Patel, Designer, The New Yorker;  Chris Rukan, Art Director, The Washington Post;  Jackie Seow, VP, Executive Director of Art, Trade Division, Simon & Schuster;  Faith Stafford, Art Director, Entertainment Weekly.
Congratulations Yuko and Rudy!