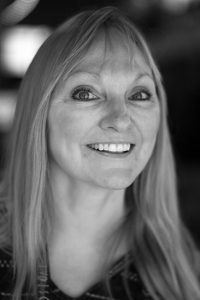 Anita Kunz is internationally known for her illustrations, which appear on the covers and pages of Time, Rolling Stone, Vanity Fair, The New Yorker, GQ, The New York Times, Sony Music, Random House Publishing, and many others. From  1988  to  1990,  she  was  one  of  two  artists  chosen  by  Rolling  Stone  to  produce a  monthly  illustrated History of Rock 'n Roll end paper.
Kunz has exhibited widely, and her art is included in the permanent collections of the Library of Congress, the Canadian Archives in Ottawa, the  McCord  Museum  in  Montreal,  the  Museum  of  Contemporary  Art  in  Rome, Norman Rockwell Museum in Stockbridge, MA, and Teatrio Cultural Association in Rome Italy.  A selection of the artist's Time  cover  paintings  are  in  the  permanent  collection  at  the  National  Portrait Gallery in Washington DC.
An inductee of the Society of Illustrators Hall of Fame, the artist  has  been  appointed  Officer  of  the  Order  of  Canada,  Canada's  highest  civilian  honor,  and  she is the recipient of the Queen's Jubilee Medal of Honor. She has been named one of the fifty most influential women in Canada by the National Post newspaper.
In addition to producing her own art, Kunz lectures and teaches widely; she has presented programs at the Smithsonian Institution, Corcoran Gallery of Art, and Norman Rockwell Museum, among others.  Her summer workshops have been conducted at the Illustration Academy in Sarasota Florida, and at the Masters of Art degree program at Syracuse University.